TRAGICALLY FLAWED is HERE!!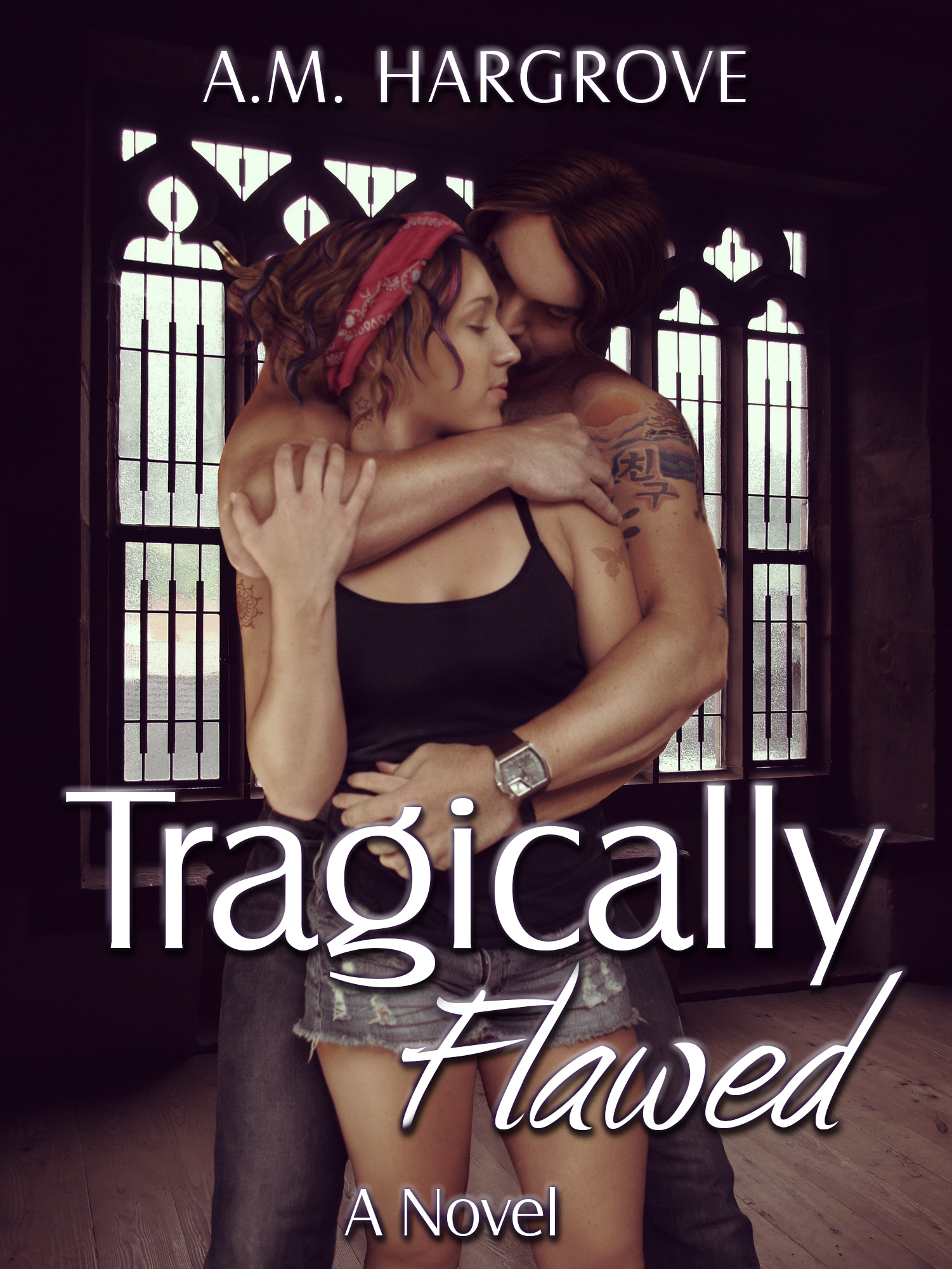 [button_purple url="http://www.amazon.com/Tragically-Flawed-ebook/dp/B00FBE8LP6/ref=sr_1_fkmr1_2?ie=UTF8&qid=1379971620&sr=8-2-fkmr1&keywords=am+hargrove+tragically+flawed"]Amazon[/button_purple] [button_purple url="http://www.barnesandnoble.com/w/tragically-flawed-am-hargrove/1116960935?ean=2940148718383″]Nook[/button_purple][button_purple url="https://www.smashwords.com/books/view/359517″]Smashwords[/button_purple]
Riviera Benson has a talent…one she discovered by accident. She's a painter, but canvas isn't her medium. She creates her lovely masterpieces on walls and ceilings of million dollar homes as murals and faux finishes. Her art is in high demand now, but life wasn't always that way. Riviera has secrets from her past she intends to keep tightly locked away…terrifying secrets that keep her awake at night…that prevent her from getting close to anyone…anyone that is, until she meets Shan.
Benjamin Shandon, owner of Shandon Homes, works like a thousand demons are chasing him…because perhaps they are. His business has boomed, ever since the forest fire swept through the canyon and destroyed hundreds of million dollar homes. He demands excellence in everything…from his employees to his women. He slows down for nothing, keeping a schedule that no sane person would want. But Riviera interrupts everything, twisting his guts inside out, and wedging her way into his heart, destroying a promise he made to himself.
Will they let their pasts control their future, or will they decide to let go and allow their hearts to discover each other's?
**This book contains mature content and is not intended for younger readers.**
Now for the GIVEAWAY!!
One lucky winner will walk away with an iPad Mini and a necklace that was designed by Kim at Nair & Bjorn after the one that Shan gave Riviera in Tragically Flawed.
The necklace is open for US and Canada residents only. In the event the winner is from outside the US, an Amazon Gift Card of comparable value to the iPad will be given and the 2nd place winner will receive the necklace.